Meet Our Management Team
We invite you to take a moment to meet some of the key staff at RRU Research. Each member of our team brings unique talents. Our project managers and recruiters are eager to partner with you to make your next project a success.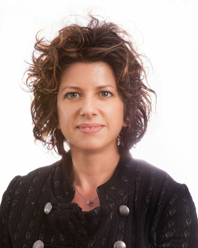 MARYANNE LIVIA
President & Co-Owner
As President of RRU, Maryanne's first and foremost objective is to get a clear understanding of the client's needs and goals and then execute those goals precisely. She understands the challenges businesses face, as well as how those challenges foster change. She regularly meets with clients to better understand and assess their needs as projects evolve.
After a number of years and a successful career in the financial industry, Maryanne joined the family business in 1999. Working closely with Connie Livia, her mother and company founder, Maryanne not only learned the business but sought to improve on it. Now, with literally thousands of successful projects under her belt, Maryanne proudly continues the family's legacy and runs the business, alongside her brother Tom. Her client-first approach to growing and improving the business remain central to her management style and offer a great balance with her brother's business-oriented perspective.
When not working, Maryanne enjoys time on Long Island with her wife and two pups. She enjoys cooking, boating, kayaking, cycling and running.
---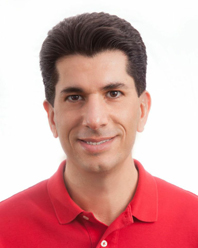 TOM LIVIA
CFO & Co-Owner
Tom officially joined the company in 2009. He and his sister Maryanne now proudly continue running the family business started by their mother in 1975. With a degree in economics and a 25 year history of business entrepreneurship, Tom offers a unique perspective that focuses on relating research back to business objectives, and how that research can best be obtained.
On a personal note, Tom is happily married and is the proud father of 4 children, 2 dogs and a cat!
---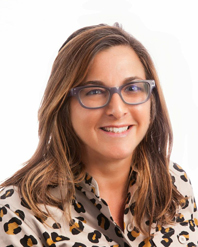 SUE WINER
VP / Director – Fusion Focus
Sue Winer has worked in the market research industry for 30+ years working on both the client and supplier side. From beginning her career in advertising in NYC, she naturally transitioned to a qualitative research company where she learned invaluable skills as well as all of the nuances of marketing research. With RRU Research / Fusion Focus, Sue continues to grow her knowledge and expertise as well as build new client relationships.
Sue is a committed New Yorker, with a passion for the arts, culture, and varied cuisines available in this fabulous city.
---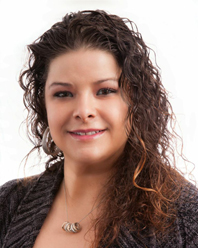 LISA CRUZ
Director of Project Management
Lisa joined RRU in 2000 as a consumer recruiter and quickly advanced to be one of our prominent project managers. She has a background in restaurant management and medical administration, and relies on that experience when managing many of our medical and consumer projects. Lisa also has a wealth of technology expertise and is our in-house technical advisor.
Born and bred in Brooklyn, Lisa loves to live an active lifestyle and loves to make people laugh!
---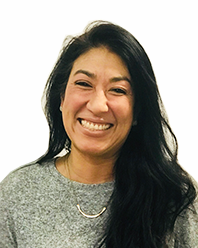 JALAE SMITH
Associate Director
Jalae is a multi-faceted market research professional offering more than 25 years' experience.   After starting her career working as a field director with an independent moderator, she expanded her skillset to use quantitative and qualitative research methods to develop, analyze, and present consumer market research studies for clients in B2B and B2C environments in the publishing and sports industries.  She thrives on working with clients and leverages her rich career background in market research to deliver stellar client service and efficient project management.
Jalae is a born, bred, buttered and will most likely be buried Manhattanite who enjoys traveling, sports and exotic cuisines!
---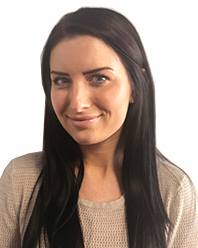 RACHEL LUONGO
Facility Manager
As the Facility Manager of Fusion Focus, Rachel's objective is to ensure that all clients and respondents have the utmost experience on-site during their time of research. Her vision of building and maintaining a positive, constructive and organized work environment is essential to demonstrate every day, especially to her team of client assistants.
Born and raised on Long Island, Rachel enjoys spending quality time with family and friends, vacationing when possible, and has a passion for fashion!
---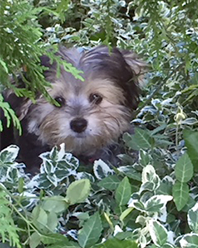 LORETTA CASTORINI
Chief Happiness Officer
As company CHO Loretta  brings happiness to clients and employees alike. She is our goodwill ambassador moving room to room to spread good wishes and love. Always willing to roll on her back and receive a belly rub, she is the quintessential team player and people puppy.
Born in Brooklyn, Loretta now enjoys her new home on Long Island with her moms and brother Duke . Her favorite movie is Moonstruck. And her hobbies include burying and retrieving bones in her backyard, playing in the snow and barking at the Mail Delivery Person!